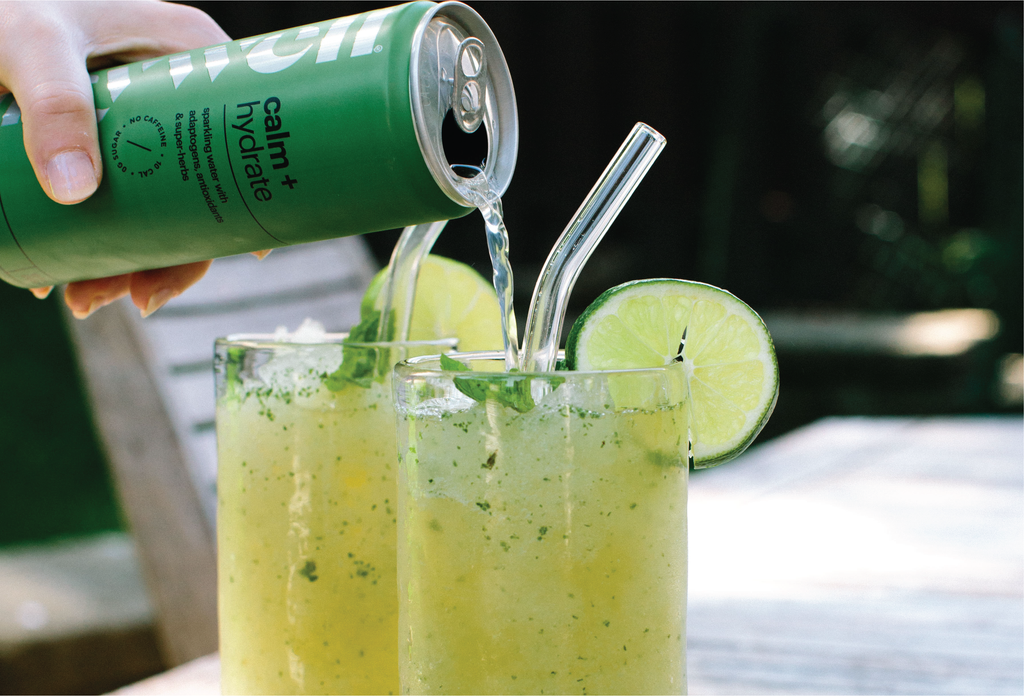 Don't let cocktails have all of the fun! This delicious summer treat is one you'll be 
drinking on repeat.
INGREDIENTS
1 can heywell calm+hyrdrate sparkling lime
1/4 cup fresh mint leaves
2 cups of ice
INSTRUCTIONS
Blend all ingredients together for about 10 seconds and pour into a tall glass. Garnish with a sprig of mint and a lime wedge.